Fly Across Nespresso Coffee Plantations In West-java
On the website, consumers can engage in an absorbing 360º experience, in which they hop on a drone and manually navigate their way through the coffee plantations in West-Java to uncover Nespresso's sustainability initiatives at a local level. On the way, they can meet coffee farmers and view fragments of the five short TV documentaries, in which well known Dutch photographer Sacha de Boer shows the different steps in the coffee production process.

Joining Online And Offline Forces For An Optimal Result
We united the strengths of online and offline channels to stretch the interactive character of this campaign. The Nespresso Boutiques are for example enriched with interactive window displays, specifically developed for this campaign, showing parts of the documentaries. Consumers can also visit West-Java in 360º with VR headsets available at the Boutiques or one of the VR cardboards distributed among Nespresso clients in the Netherlands.
A New Dimension For Digital Storytelling
After successfully launching De Boer & de boer in 2016, we were able to extend the 360º character of Nespresso's marketing efforts. By introducing the 360º experience in stores and at home, we can increase consumer engagement at a larger scale and bring digital storytelling to a new level. In this way, we aid a well-respected, global brand in setting a high standard for digital marketing.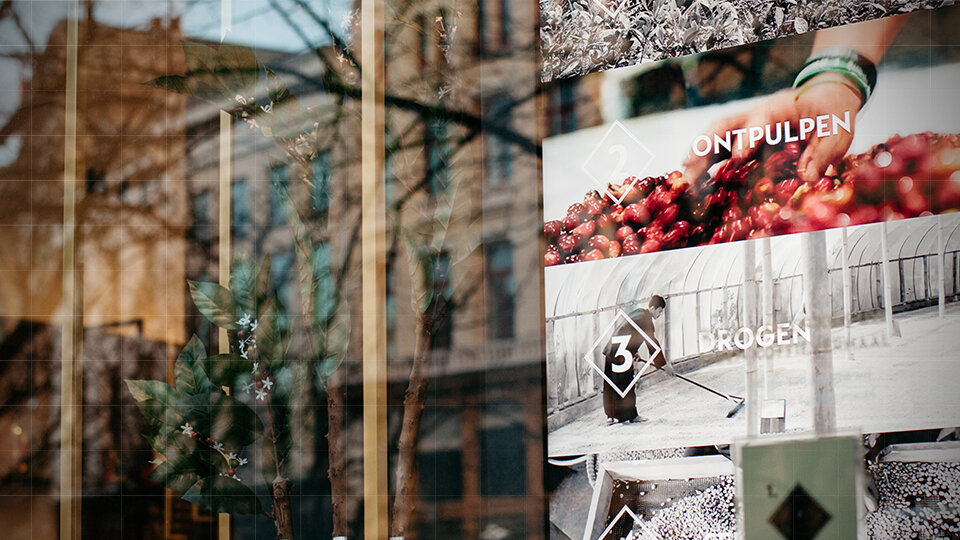 Nespresso De Boer & de boer, Een reis naar de herkomst van koffie